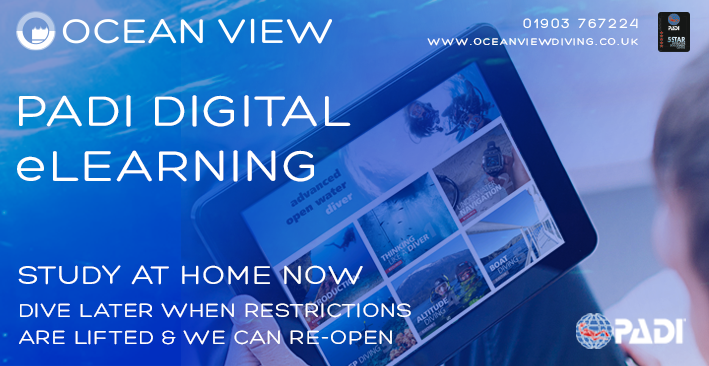 HOME eLearning STUDY DIGITAL PRODUCTS
Do you have a bit of time on your hands, then start your courses now with the home eLearning study. Complete the practical portions of your course at a later date.
These would make great Christmas presents for your family and friends.
PURCHASE YOUR COURSE DURING NOVEMBER 2020 TO GET 10% DISCOUNT.
Your digital home study can all be arranged via email or phone, payment is taken via BACs, your home study is then assigned to you. We will then arrange the course dives or classroom sessions once we are out of Lockdown 2.0.
Course dates for each of these will be scheduled for 2021.
You can get the home study eLearning programme for the courses below.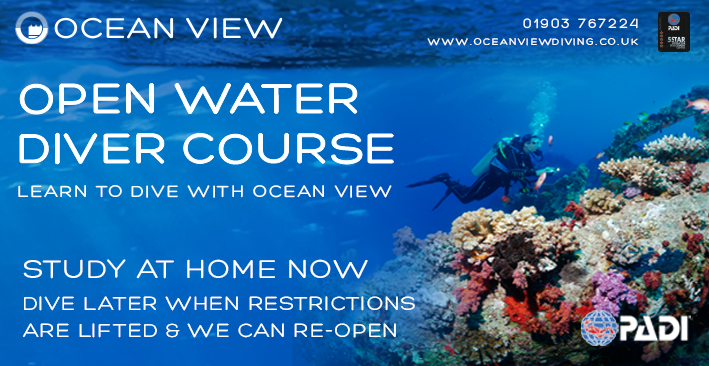 Whether you are interested in the explosive kaleidoscope of colours within a beautiful coral reef or the rusting metal of a wrecked military cruiser, the PADI Open Water Diver Course is the world's favourite way to get there. Have you ever wondered how it would feel to be weightless?
Do you want to find out what your mates have been banging on about all this time?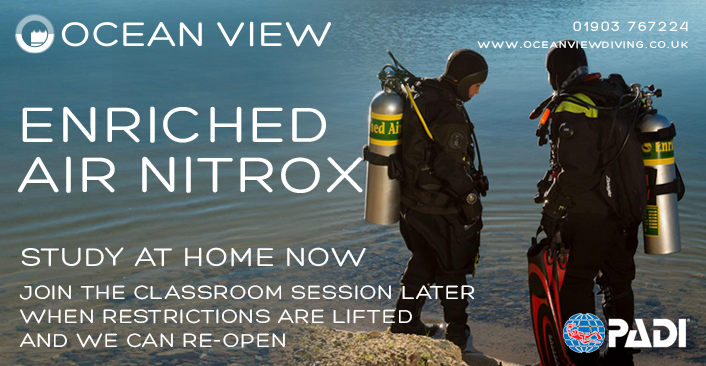 Learn the theory of diving with Enriched Air, and complete the practical part of the course later.
You will learn how diving with air that has a higher percentage of oxygen can allow you to stay under water for longer.
Extend your diving season! If you want to stay warm and toasty, feeling comfortable in cooler water, you will want to dive in a dry suit.
Learn the fundamentals of safely diving in a dry suit and how to deal with air movement in the suit, and how to take care of your dry suit.
First aid and CPR are good skills for anyone to learn, especially those involved in adventure sports – just in case. Learning these serious skills as a family can be fun, but could prove very important. There many reasons why learning first aid skills are important for you and your family, some of these are: First Aid can certainly help to save someones life, but providing appropriate basic first aid can reduce their recovery time.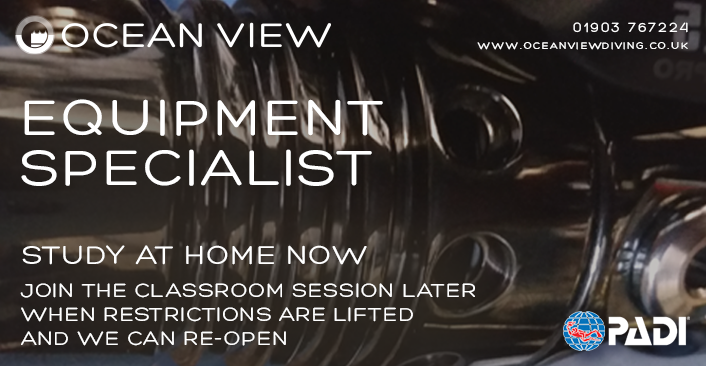 Find out more about your diving equipment, and learn tips on how to save a dive. With the PADI Equipment Specialist home study, you will learn all sorts of interesting details.
The videos on how diving cylinders are made are fascinating.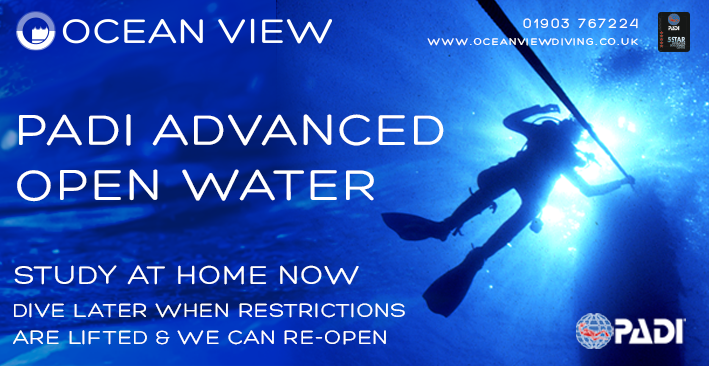 Start your PADI Advanced course now and complete the dives at a later date. The home study is an easy way to learn.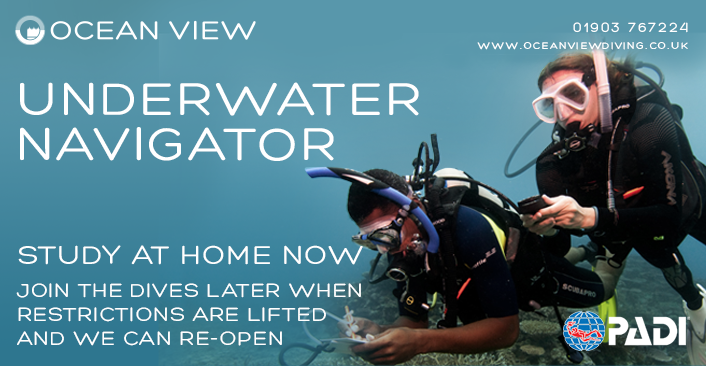 It can be quite stressful in poor visibility underwater, improve your observation skills and learn more accurately how to use your compass underwater to find your way.
You will develop the techniques involved in navigating underwater within recreational limits while avoiding disturbing delicate marine life.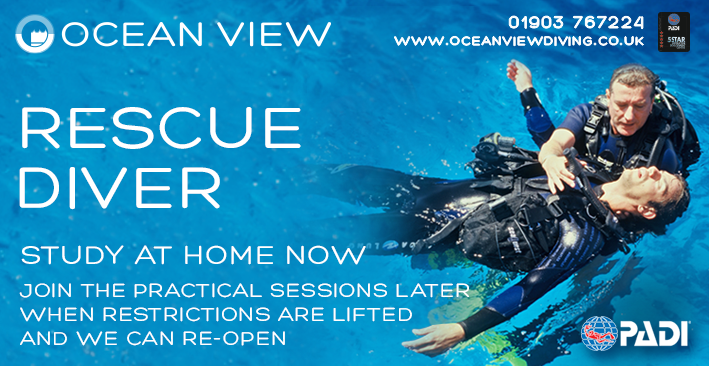 We don't like to think about it but accidents happen. Rescue training expands your knowledge of diving, improves your dive skills, and makes you more aware of what is happening around you. The PADI Rescue Diver course can be started now at home.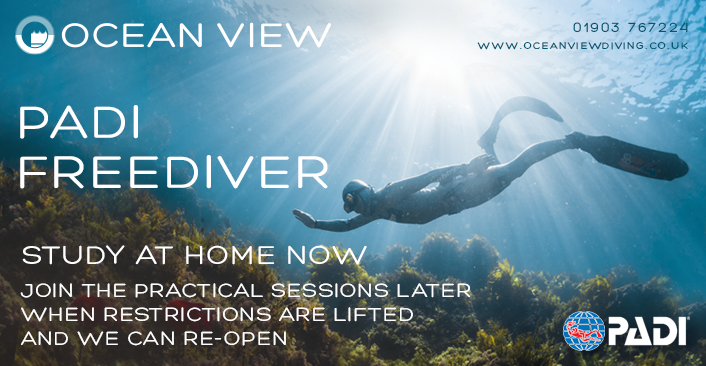 Freediving is about inward power, discipline and control. If you've always wanted to enter the underwater world quietly, on your own terms, staying as long as your breath allows, then freediving is for you. Start the eLearning now, and complete the dives at a later date.
If you have been thinking about taking these courses, then start now!
How to go about it
Send the dive centre an email initially to get yourself booked onto a future course.
Start your home study now. This can all be done by email and online, therefore we can keep everyone safe.