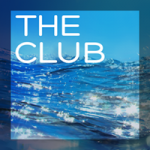 Let's talk about diving
The Ocean View Dive Club is an active club, meeting every Wednesday evening throughout the year from 7pm onwards
On a Wednesday evening you have the choice to either go into the pool, or come up to the bar and socialise, maybe to chat about your last dive or even plan your next dive.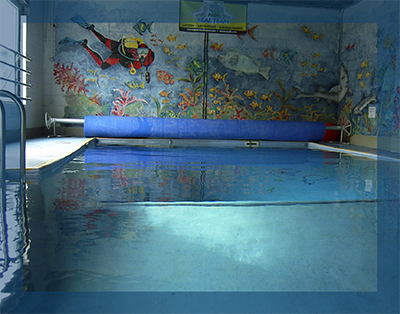 You can go into the pool with either our school equipment or maybe to test out a new piece of your equipment, maybe you are going to go over some skills that you have previously been taught. Obviously, if you want to, you can do both!
Here at Ocean View we arrange regular local dives as well as UK diving trips and diving holidays abroad.
Outside of the diving scene we also arrange social events like meals out, ten-pin bowling and quiz nights.
So whether you are a seasoned UK diver or a warm water diver, we believe that Ocean View have something for everyone. Even if you are a diver and your partner is not, you can be sure that everyone will always be made welcome to the The Ocean View Dive Club.
Benefits include:
Wednesday evening club meets from 7pm onwards

Free use of pool and school dive equipment on club nights
Reduced equipment hire rates
Free members forum
Free buffet on presentation night
Free air fills
1/2 price Nitrox
10% off Con-Ed diving courses
1st refusal on any club trips
So, if you are still not convinced, why not give us a call and pop in to see for yourself!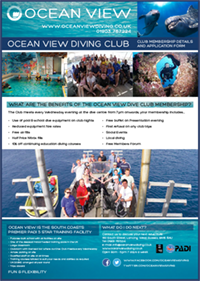 Download the Club brochure and membership application form