Exploration! Excitement! Experiences!
 They're what the PADI Advanced Open Water Diver course is all about
The Advanced Open Water Diver course helps you increase your confidence and build your scuba skills so you can become more comfortable in the water.
And no, you don't have to be "advanced" to take it – it's designed so you can go straight into it after the PADI Open Water Diver course. This is a great way to get more dives under your belt while continuing to learn under the supervision of your PADI Instructor. This course builds on what you've learned and develops new capabilities by introducing you to new activities and new ways to have fun scuba diving.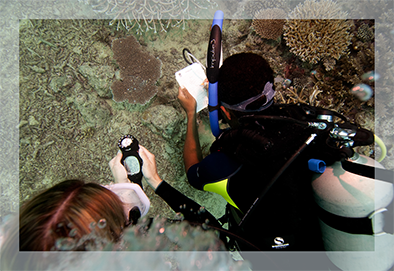 You'll hone your skills by completing five adventure dives that introduce you to:
Underwater Navigation (core dive)
Deeper water diving (core dive) – typically anywhere from 18-30 metres
A selection of three more Adventure Dives of your choice
If you like the idea of delving deeper into your area of interest, the PADI Specialty Courses are the way to go, they give you more chance to experience the type of diving you want to do, with an instructor to guide and assist your first steps in your chosen diving direction.
COURSE PRICE & DURATION:

£375 / 2 days / 5 dives (group course)
We can offer this course on a one-to-one basis, please enquire for course pricing.

PREREQUISITES: 12 years of age

COURSE CONTENTS: Home study; Knowledge development; Confined water dives (where applicable); Open Water dives

EQUIPMENT REQUIRED: Mask and Snorkel, equipment relevant to the Adventure dives you are undertaking

REQUIRED FORMS AND FURTHER INFORMATION: Click Here
ADVANCED OPEN WATER COURSE and the SPECIALTY COURSES
The dives you do for the PADI Advanced dives are the first dive of each of the corresponding Specialty course.
You could say that The PADI Advanced Open Water course is like a specialty course sampler.
Each of the Advanced Course dives may be credited toward the related Specialty Course certification. For example, once you complete the Navigation dive during your Advanced Open Water course, you already have one of the three dives required for the PADI Underwater Navigation Specialty certification.
See the chart below to see how the PADI Advanced Open Water Course and the PADI Specialty courses work together.

Ocean View offer a deal for your Advanced course.
If you take 5 Diving related PADI Specialties with us that are courses that work toward the Advanced course, we certify you for your Advanced course for just the cost of the certification fee.