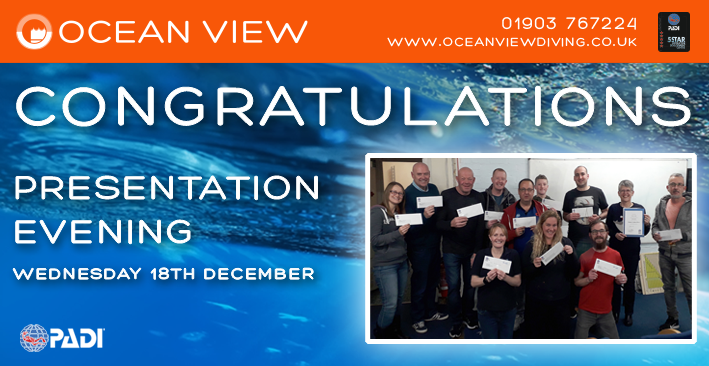 Congratulations to our divers who completed their courses. They had completed their PADI Jr. Open Water Diver, PADI Rescue Diver PADI Self Reliant Diver or PADI Master Scuba Diver courses, and came to receive their certification cards at our Presentation evening this week.
Due to the trains being a bit troublesome, the awful weather and it being a busy time of year for a lot of people we were a small but great group. Thank you for all coming and thank you to our club members for joining us to congratulate our divers!!
Well done to everyone, you all worked hard to achieve your certifications. Congratulations!
There were lots of other divers who have completed courses that sadly couldn't make it this week. Hopefully we will see you next time!
Everyone got a participation certificate this evening too!!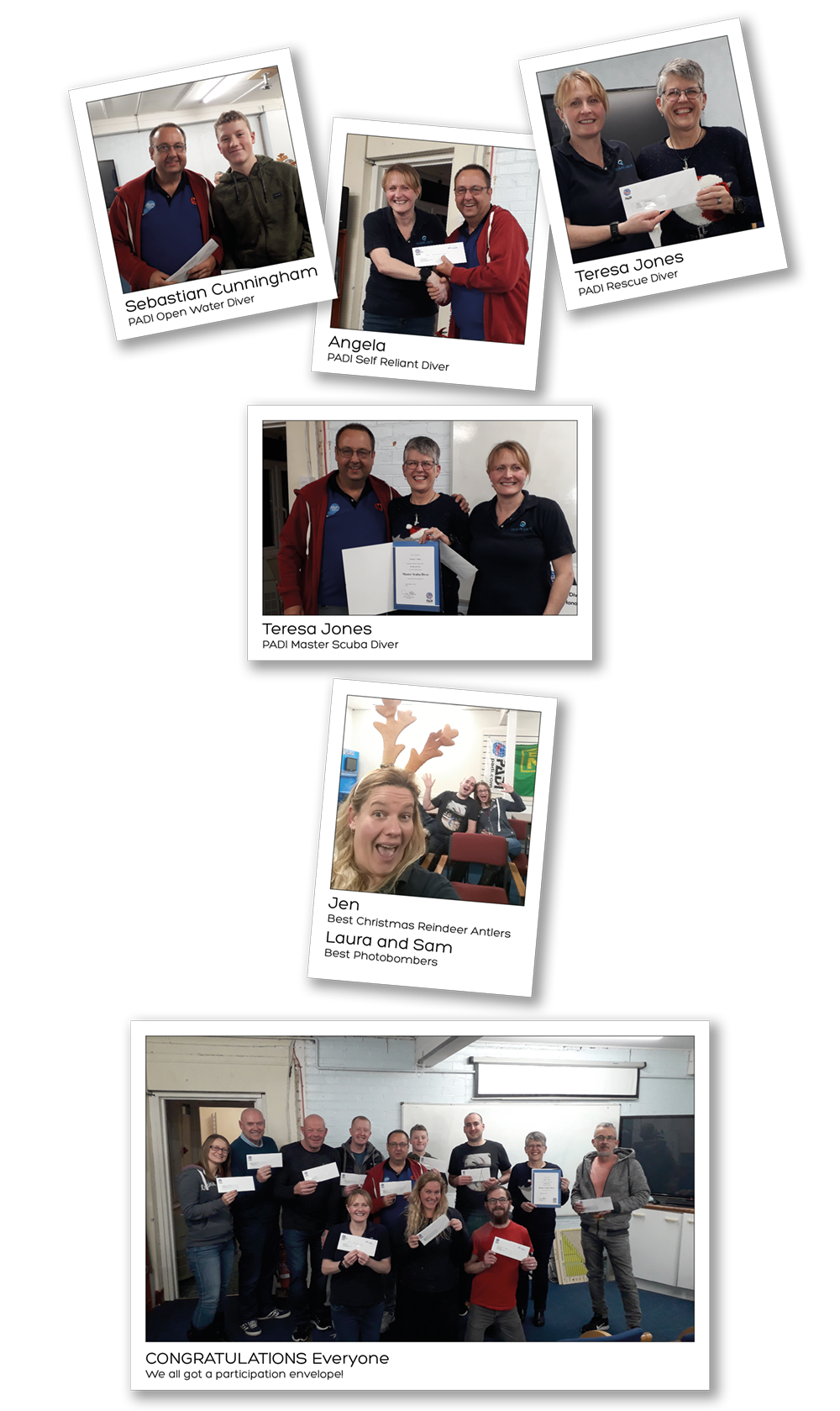 CONGRATUALTIONS See you all next time…