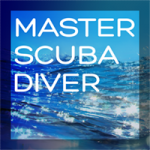 Sharpen Your Skills with the PADI Master Scuba DiverTM rating
 Join an elite group of divers. Your experience and training can be recognised by earning this respected certification.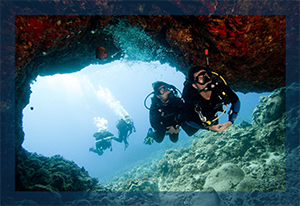 You have the passion. You want to join the best of the best in recreational scuba diving. You want to live the dive lifestyle and explore the underwater world and go places and see things you have never experienced.
The Master Scuba Diver rating is not an actual course, it is a valued recognition of your training progress. The aim of the Master Scuba Diver rating is to encourage continued learning and gaining valuable experience.
You will need to have completed five of the varied PADI Specialty courses, learning lots of valuable skills during these courses. You need to progress to the PADI Rescue Course and First Aid courses, which is not only a fantastic set of skills to have, but shows your concerns for other divers by becoming a Rescue Diver. During these courses and with your fun dives, you will need to have done at least 50 dives to gain the Master Scuba Diver rating.
You are now ready to take credit for all of your hard work, by applying for the much sought after certification of PADI Master Scuba Diver. Well Done!
COURSE PRICE & DURATION: Details on Request, varies with Specialties taken

PREREQUISITES: 12 years of age, PADI Open Water Diver, PADI Advanced Open Water Diver, PADI Rescue Diver or Junior Rescue Diver, Five PADI Specialty Diver courses, 50 logged dives

COURSE CONTENTS: Home study, Knowledge development, Confined water dives (where applicable), Open Water dives

EQUIPMENT REQUIRED: Equipment relevant to the courses and specialty courses you are undertaking