Congratulations to all of our divers who completed their PADI Open Water Diver course; Drysuit Diver; Emergency First Response; Enriched Air Nitrox and Jr. Master Scuba Diver courses who came to receive their certification cards at our Presentation evening this week.
Well done to everyone, you all worked hard to achieve your certifications, Congratulations!
There were lots of other divers who have completed courses that sadly couldn't make it this week…. hopefully we will see you next time!
We were really pleased to see so many people at our presentation night. We had lots of familiar faces and some quite new faces.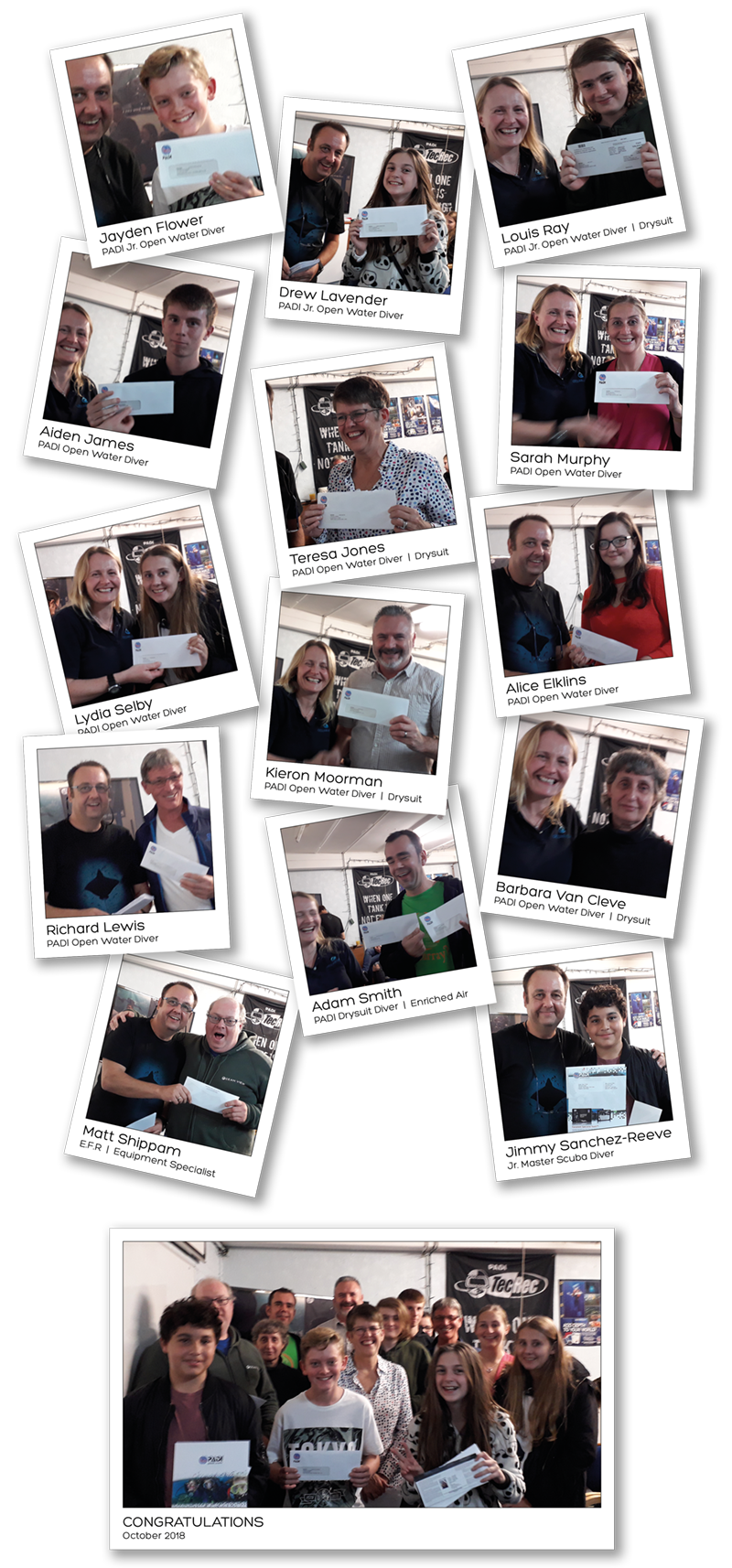 Drew Lavender     Jr. PADI Open Water Diver
Jayden Flower     Jr. PADI Open Water Diver
Louis Ray     Jr. PADI Open Water Diver  |  PADI Drysuit Diver
Aiden James     PADI Open Water Diver
Jimmy Sanchez-Reeve     PADI Jr. Master Scuba Diver
Teresa Jones     PADI Open Water Diver  |  PADI Drysuit Diver
Sarah Murphy     PADI Open Water Diver
Alice Elkins     PADI Open Water Diver
Lydia Selby    PADI Open Water Diver
Kieron Moorman     PADI Open Water Diver  |  PADI Drysuit Diver
Barbara Van Cleve     PADI Open Water Diver  |  PADI Drysuit Diver
Richard Lewis     PADI Open Water Diver
Adam Smith     PADI Drysuit Diver  |  Enriched Air Diver
Matt Shippam    E.F.R  |  Equipment Specialist
CONGRATUALTIONS See you all next time…