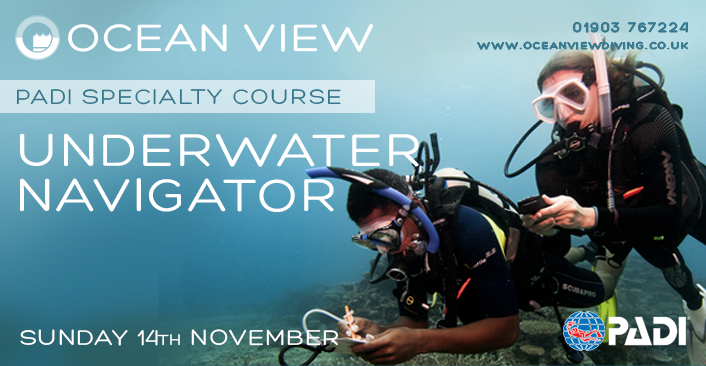 We will be running the PADI Underwater Navigator Diver course on Sunday 14th November.
It can be quite stressful in poor visibility underwater, improve your observation skills and learn more accurately how to use your compass underwater to find your way.
You will need to do a small amount of home study before the course, this is all now done with the digital PADI home study eLearning material. You don't need to come to the shop to get the course arranged and access your digital home study, this part of the course can all be arranged via email, of course we are more than happy to see you  if you prefer to pop into the shop, we will then send you the code for your home study, with instructions how to do this.
You will need to fill out a short Medical Questionnaire before any in water sessions, be sure to get this sorted with plenty of time.
The water temperature in November is usually around 12 degrees for your thermal protection information, we recommend Drysuits, but if you still want to use a wetsuit, that is your decision.