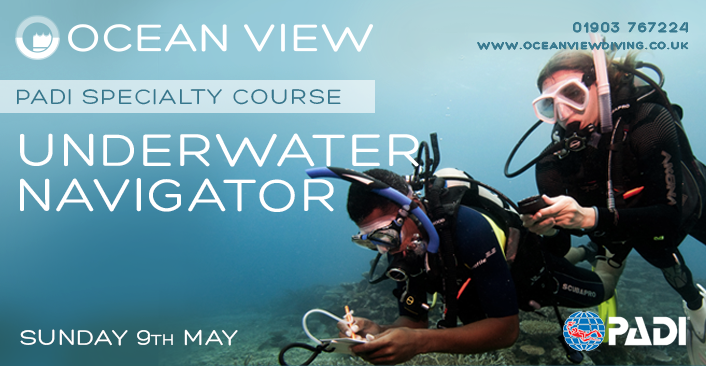 All courses currently being advertised are subject to us being open as per the 
restriction easing update announced on 22nd 
February.
All going well, will be running the PADI Underwater Navigator Diver course on Sunday 9th May.
It can be quite stressful in poor visibility underwater, improve your observation skills and learn more accurately how to use your compass underwater to find your way.
You will need to do a small amount of home study before the course, this is all now done with the digital PADI home study eLearning material. You don't need to come to the shop to get the course arranged and access your digital home study, this part of the course can all be arranged via email, we can do all of this whilst the shop is still closed to the public as per current regulations, the course can be paid for via BACS, we will then send you the code for your home study, with instructions how to do this.
The water temperature in May is usually around 12-13 degrees for thermal protection information.
In order for this course, and the others scheduled for Sunday 9th May, we need 4 students booked between the 3 courses that we are planning on running.