Teresa kindly wrote an article for us to publish in the Dive Club Newsletter January 2020, about her journey over the last year and a half about gaining her Open Water certification right through to Master Scuba Diver. Have a read of this great article.
Click on the image to go to the article.
A huge CONGRATULATIONS from us at Ocean View for your fantastic achievement.
Red Sea Liveaboard –  August 2020     £1775
---
SOUTHERN ITINERARY
Only 3 spaces left
Friday 21st – Friday 28th August 2020
Cost:  £1775 per person all inclusive
This fantastic itinerary takes in the stunning areas of the Southern Red Sea, including St. Johns, Fury Shoals, and…. if conditions allow we may be able to sail to the southernmost islands of Rocky and Zabargad.
With approximately 21 dives over the week. 12lt tank and weights are included in your package. Flights from Gatwick and transfers are included. Visas are also INCLUDED within this price as is the use of a day room at a hotel after the trip (1 room per three people) and Nitrox is free to those who are certified
If you would like to make a booking we will require a £750 (non-returnable) deposit per person to secure your space and full balance due 13 weeks prior to departure.

Curry Night – Sunday 26th January 2020
General Nosh up and catch up!
This restaurant is a bring your own restaurant, if you want beer/wine etc, bring your own, soft drinks however are to be purchased at the restaurant.
30 spaces booked, only 3 spaces available, let us know ASAP via email if you are going to join us.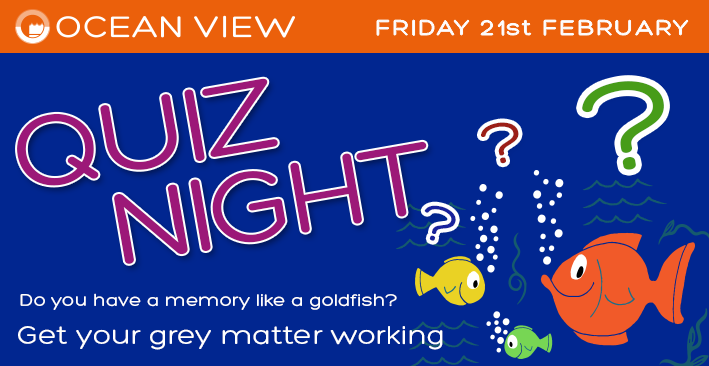 DIVE CLUB QUIZ NIGHT Friday 21st February 2020
Join us for the first Quiz Night of the year, get the grey matter working and lets raise some money for the Lifeboats. If you have a team together, drop us an email to let us know who is in it, and your team name, or if you want to be put into a team.
PADI Advanced Open Water Diver Course
Sunday 22nd March or Sunday 12th April
We can conduct the shallow dives for your Advanced course this weekend, Navigation, Peak Performance Buoyancy, Search and Recovery, Drysuit etc.
PADI Advanced Open Water Diver Course
Saturday 25th and Sunday 26th April
We can conduct the Deep and Wreck dives for your Advanced course this weekend.
Dive Club Newsletter January 2020