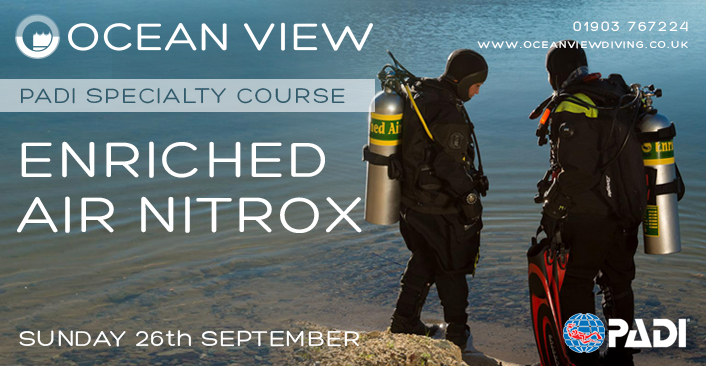 Enriched Air Nitrox Course – Sunday 26th September
We all want to stay longer on that reef or wreck, it isn't always our breathing rate that brings us up before we want to, often we still have plenty of air left but our No Decompression Limit (NDL) brings us back up.
You will need to do a small amount of home study before the course, this is all now done with the digital PADI home study eLearning material. You don't need to come to the shop to get the course arranged if you don't want to, this part of the course can all be arranged via email or over the phone, the course can be paid for via bank transfer or credit card, we will then send you the code for your home study, with instructions how to do this, of course if you want to pop in and say hello it would be great to see you.
To keep our students and staff safe, despite the restrictions being dropped, we will still limit the student numbers on this course to make sure distancing is still possible. We request that you carry out a Lateral Flow test just prior to joining us for the course please, to keep all of our students and staff clear, and we ask that you wear a mask if you can whilst we are in the classroom setting.