Deep and Wreck courses July 2021
Over the weekend of Saturday 17th and Sunday 18th July we went to N.D.A.C in Chepstow with our students to complete their PADI Deep and Wreck courses, and PADI Advanced courses.
We would like to say CONGRATULATIONS to all the divers who passed their courses.
PADI Advanced Diver:
Ginny Santer
PADI Deep Diver:
Theo Lecomte
James Willitt
Ian Willitt
John Ashton
Tim Millward
PADI Wreck Diver
Jimmy Sanchez-Reeve
Stuart Main
We would also like to say a huge THANK YOU to the team working their socks off to make sure it all happened in that 'scorchio' sunshine.
Carl, Nassera and Glen, THANK YOU!!
Well done to all of you on what was a long and very hot weekend for getting through all of your dives without melting in the scorching sunshine.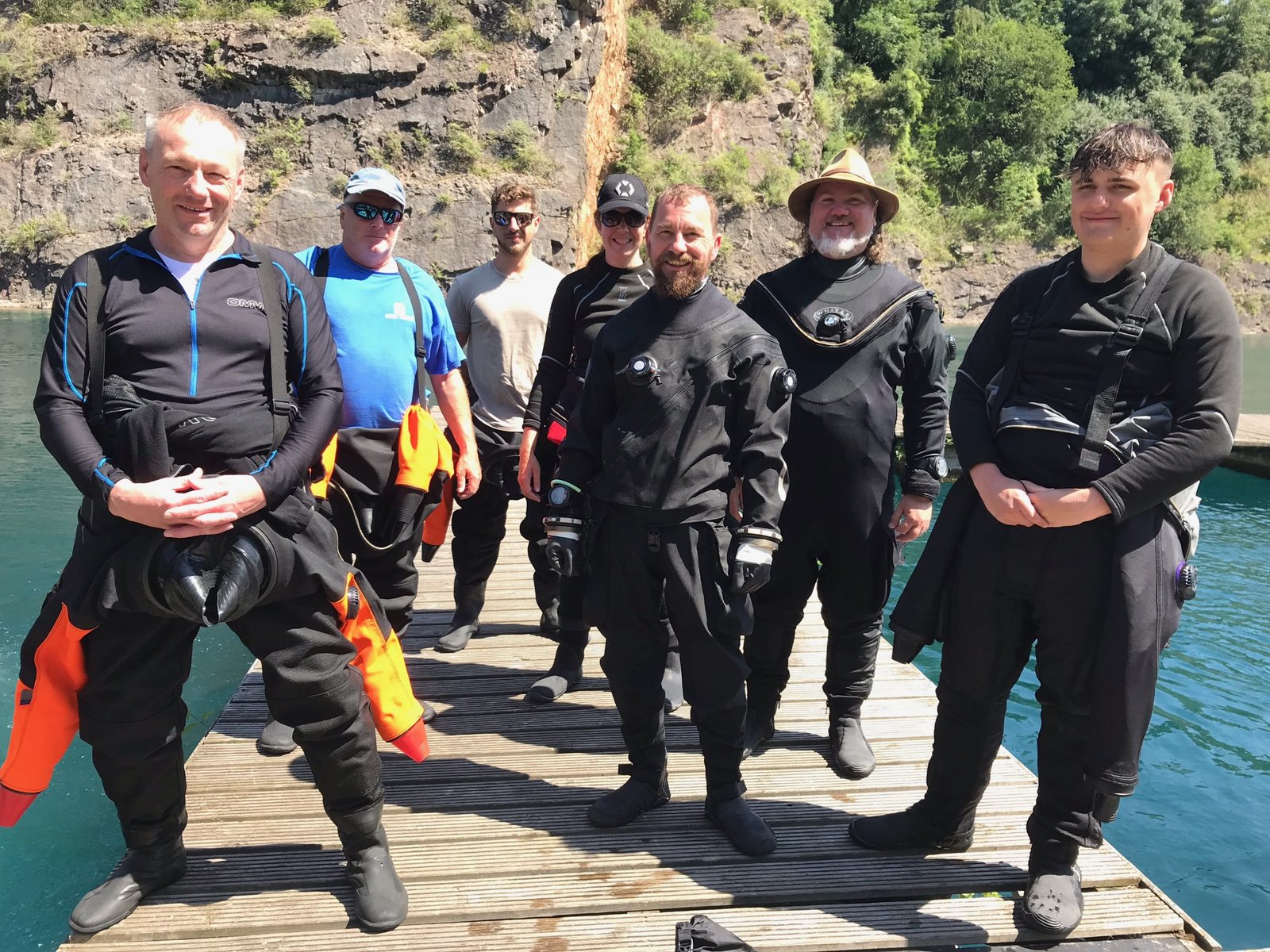 A few faces are missing from this group shot, updates to follow when we have more pics
Deep and Wreck courses July 2021