Well it was a scorcher of a weekend, that's for sure!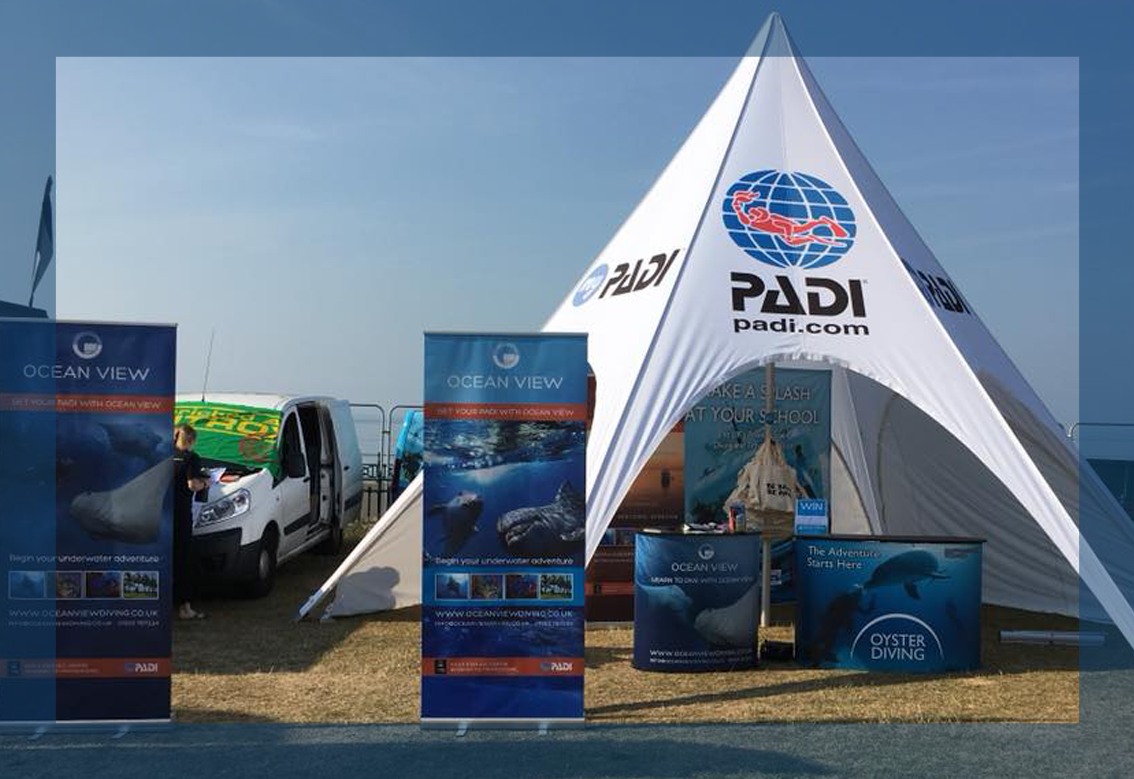 We were at Paddle Round the Pier with our Regional Manager from PADI Emma Hewitt, and Territory Director Jonas Samuelsson.
We were working alongside our friends at another local Dive Centre, Oyster Diving.
Together we were representing the dive industry as a strong front promoting diving in general and diving in the UK, lots of visitors to the stand were surprised at just how much we have to offer just off of our coast line in the UK.
During the weekend, there were so many fantastic events going on, but as we were busy chatting to so many people about courses and local diving, we didn't get time to go and watch any of the fun paddle races in the sea.
We ran a joint raffle prize draw over the weekend, for 2 chances to win a Discover Scuba Diving experience for 4 people, worth £200, 1 prize being offered from each dive centre. To make all things fair, we got the Paddle organisers team to pick the names out of the bag, we have informed our lucky winner, who will receive a Discover Scuba Diving session for themselves and three friends, what a great treat to bring some new fans to the underwater world.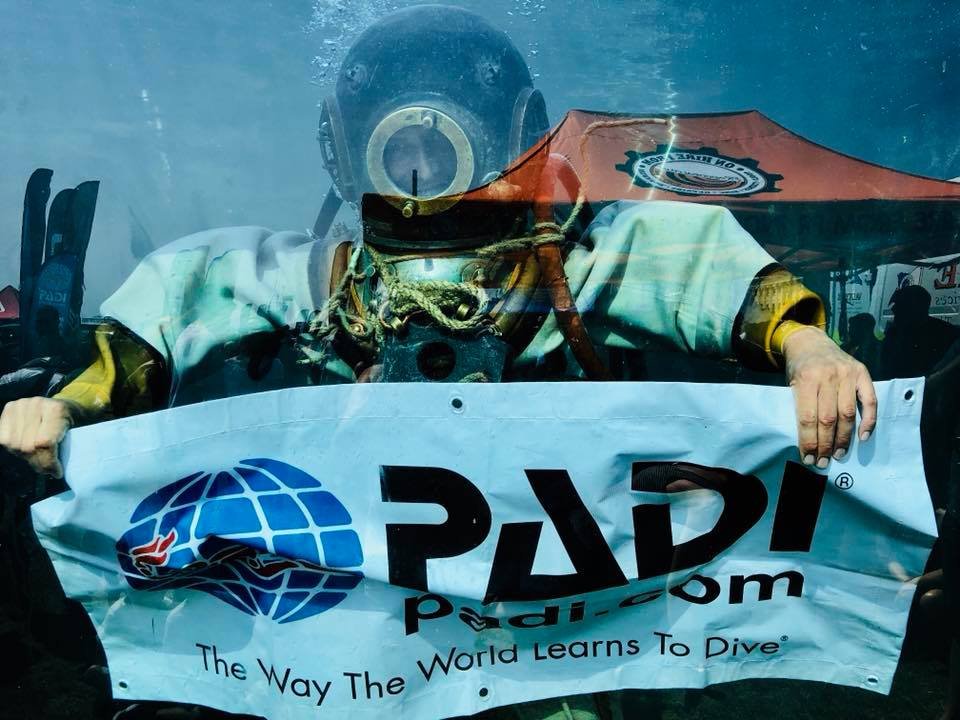 We were in the middle of the Paddle site, opposite the Historical Diving Society stand and tank. Jonas Samuelsson (PADI) and Paul from Oyster both got the chance to get suited and booted and went into the huge big tank in full-on original Brass helmet dive gear… what a great opportunity to see and experience what diving back in the day was really like.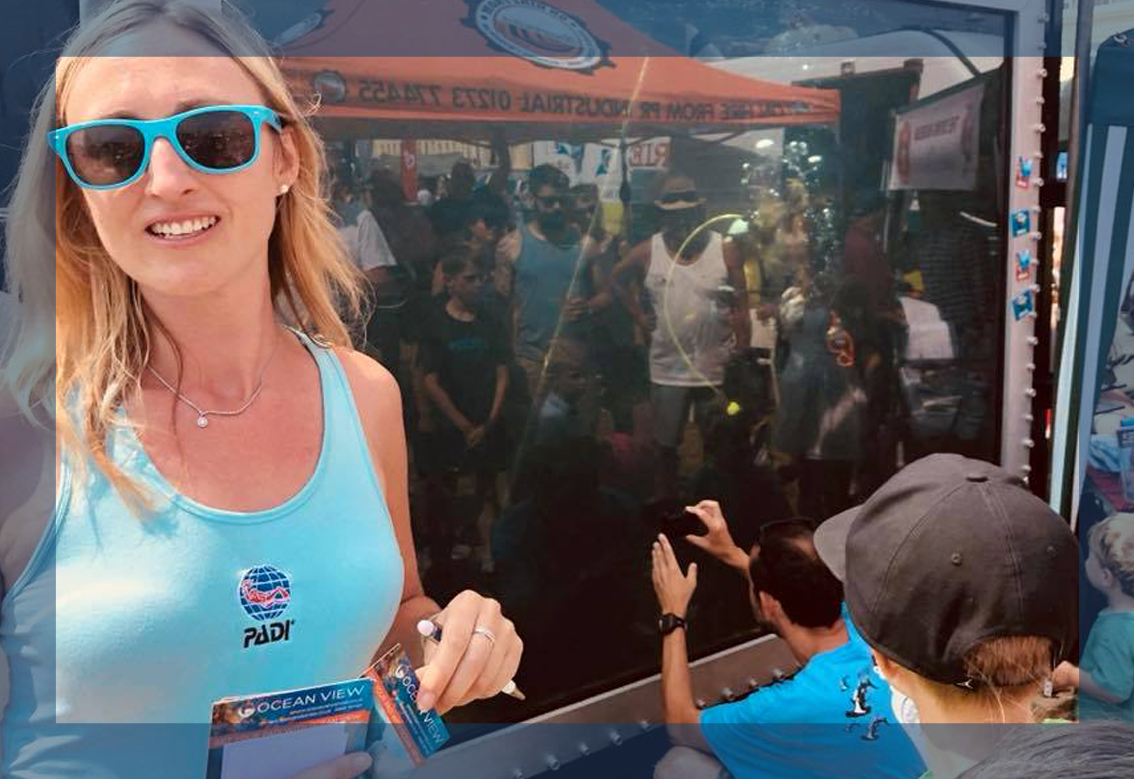 We were also lucky enough to get a couple of slots to go into the tank on Sunday, with our normal very light and portable dive gear on, we were just playing, the kids certainly loved the bubble rings!
I think in this shot I was mid mask removal – sunglasses replacement…
All in all, a great weekend, by the end of which we were all a little bit glowing!

If you came by to say hello, thanks for the visit!