Required paperwork for the PADI Divemaster Courses
These forms are required to be filled out prior to your Divemaster course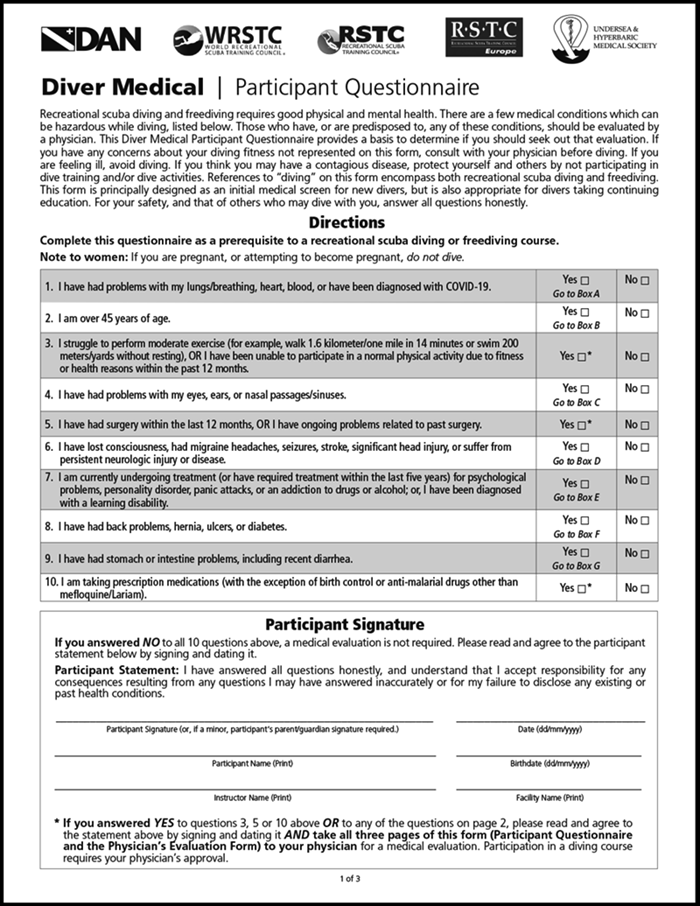 Standard Medical Questionnaire
The basic medical questionnaire and statement of understanding need to be filled out prior to your pool or open water diving session. We must ask that the answers are written as a complete 'No' or 'Yes'.
Please answer the questions on your past and present medical history with a YES or NO. If you are not sure, answer YES. If any of these items apply to you, we must request that you consult with a physician prior to participating in scuba diving. Your instructor will supply you with a PADI Medical Statement and Guidelines for Recreational Scuba Diver's Physical Examination to take to a physician.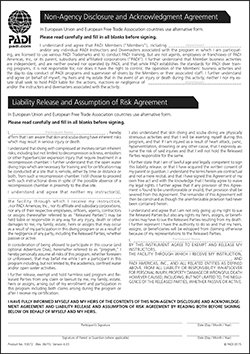 Non-Agency Disclosure and Acknowledgment Agreement & Liability Release and Assumption of Risk Agreement
This form will need to be fully read and signed prior to the commencement of your dive master course
Standard Safe Diving Practices Statement
This is a statement in which you are informed of the established safe diving practices for skin and scuba diving. These practices have been compiled for your review and acknowledgement and are intended to increase your comfort and safety in diving. Your signature on this statement is required as proof that you are aware of these safe diving practices. Read and discuss the statement prior to signing it. If you are a minor, this form must also be signed by a parent or guardian.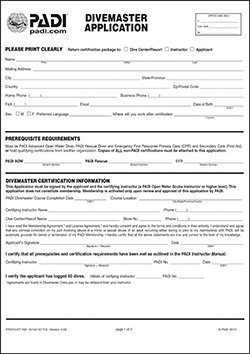 Divemaster Application Form