Congratulations to all of our divers who obtained their Open Water Certifications and their Specialty or Rescue courses, and came to receive their certification cards at our last Presentation of 2016.
We were really pleased to see so many people at our Presentation night. We had lots of familiar and some quite new faces, so a welcome to our newer club members aswell.
We even had an array of Christmas jumpers to add to the festive theme!!
Angela would like to make a personal THANK YOU for everyones support with our cake sale for Macmillan Nurses!!
We would also like to say a BIG thank you to the team that support us throughout the year on our courses to make sure our students are safe and looked after. Andy, Natasha, Jen, Lynzi, Bob, Pete, Dave, Danni, Kevin.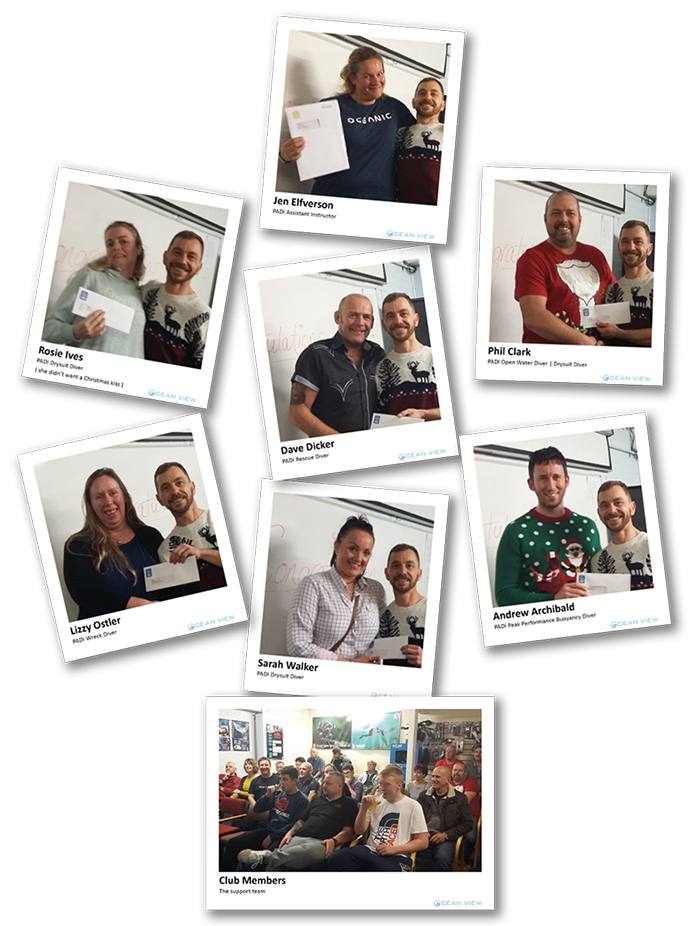 Jen Elfverson   PADI Assistant Instructor
Phil Clark   PADI Open Water Diver | PADI Drysuit Diver
Lizzy Ostler   PADI Wreck Diver
Dave Dicker   PADI Rescue Diver
Andrew Archibald   PADI Peak performance Buoyancy Diver
Sarah Walker  PADI Drysuit Diver
Rosie Ives   PADI Drysuit Diver
Many other divers were not able to make it to the presentation evening, we want to congratulate you all for your great work to get through your courses!!