EFR Instructor
Teach the confidence to care! Become an EFR Instructor.
CPR and first aid are important skills that are in high demand, not just in the diving industry.
As an Emergency First Response Instructor, you can teach these skills to anyone.
The course outline is based on internationally recognised guidelines, you will be passing on the knowledge of caring for others, helping people be prepared to step forward in an emergency situation and to help someone in need.
The Emergency First Response Instructor rating is a pre-requisite to become a PADI Open Water Instructor, however, you do not need to be on this course to be an Emergency First Response Instructor.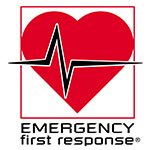 During the course you will learn:
As an EFR Instructor your role is to guide your students to create a positive learning environment. You will develop your teaching skills, to enable your students to learn how to structure and organize EFR courses.
You practice:
Presenting course content
Encouraging self-discovery in students
Evaluating student understanding and skill mastery during hands-on skills practice
Managing effective scenario-based learning experiences
COURSE PRICE & DURATION: £325 / 1.5 day course

PREREQUISITES: 18 years old; Have successfully completed a sanctioned course in adult and child/infant CPR and basic first aid within the past 24 months.

COURSE CONTENTS: The EFR Instructor Start-up kit; Home study; Knowledge development; Theory sessions; Practical Hands on training; Exams

RECOMMENDED TEXTS: Encyclopedia of Recreational Diving
If you are looking for the student level Emergency First Response course, click here