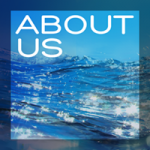 Your one-stop shop for all of your scuba diving needs
On-site pool | PADI Scuba Diving Course Training | Equipment Servicing | Gas Filling | Equipment Hire | Dive Club
A little bit about us here at Ocean View: The dive centre originally opened on this site in 1994. It has seen a lot of changes over the years. Diving has evolved over the years as well, it is a fantastic sport enjoyed by hundreds of thousands of people all over the world.
Diving Opens up the underwater world, a place like no other. There are amazing sights to behold under the waves, be it dolphins, clown fish, sharks, turtles, whale sharks, wrecks or reefs, whatever it is that takes your fancy, there is something for everyone.
The team here at Ocean View are passionate about diving, our number one concern is your safety, whether we are teaching you to dive, or servicing your dive equipment.