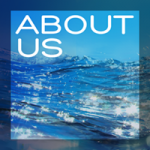 Your one-stop shop for all of your scuba diving needs
On-site pool | PADI Scuba Diving Course Training | Equipment Servicing | Gas Filling | Equipment Hire | Dive Club
A little bit about us here at Ocean View: The dive centre originally opened on this site in 1994. It has seen a lot of changes over the years. Diving has evolved over the years as well, it is a fantastic sport enjoyed by hundreds of thousands of people all over the world.
Diving opens up the underwater world, a place like no other. There are amazing sights to behold under the waves, be it dolphins, clown fish, sharks, turtles, whale sharks, wrecks or reefs, whatever it is that takes your fancy, there is something for everyone.
Meet the team
The team here at Ocean View are passionate about diving, our number one concern is your safety, whether we are teaching you to dive, or servicing your dive equipment.
Graeme Pace
Joint owner of Ocean View Diving and Southern Cylinder Services. PADI M.I.
Graeme learnt to dive in Northamptonshire about 20 years ago. Since then all of his training has been carried out in UK waters. Graeme became a PADI Pro in 2004 and completed his IDC at Stoney Cove in 2005. Over the years he has dived extensively both at home and abroad.
Now Graeme spends most of his time behind the scenes, running both the dive centre and our sister company Southern Cylinder Services. He also does the dirty jobs like checking out various dive locations all around the globe.
Carl Foley
Part-owner, PADI MSDT / TEC Trimix Instructor
Details to follow
Angela Phillips
PADI Instructor M.S.D.T
Angela learnt to dive in the balmy waters of Stoney Cove in 2001, and continued to do all of her training in the UK, with her PADI Instructor course back at Stoney Cove in 2008.
She is now one of our two PADI Freediving Instructors at the centre, developing our training abilities whenever she can.
She has been diving in a few far flung places, such as Australia, Socorro and the Maldives, but is pretty happy playing with the Seals off of our own UK coastline.
You will usually find her developing new wrinkles in the pool or behind her Mac sorting out the website.
Jen Elfverson
PADI Assistant Instructor
Jen is our resident Aussie who has has been diving since the age of 15. Training just outside of Sydney with her Dad, she soon realised being a mermaid was amazing and was completely hooked.
Having been fortunate enough to travel a lot for work, Jen has managed to dive all over the globe in all types of waters including the Galapagos, Easter Island, The Cenotes and of course the Great Barrier Reef.
She first started training with Ocean View to do her Rescue diver in 2009 with Graeme, and has been a part of the team since 2013 when she gave up her career of 20 years and decide splashing about in the water was much more fun.
For most of the time you will see Jen in the pool helping all types of people of all ages to discover how cool it is to breathe underwater, or she will be running about the shop.
Niki White
Retail
Details to follow