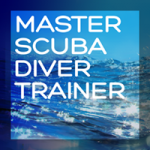 PADI Master Scuba Diver Trainer
Set yourself apart from other Instructors, open the door to a varied career in diver training by becoming a PADI Master Scuba Diver Trainer
You tell your students to aim for PADI Master Scuba Diver. You also want to tell them that you can take them all the way there because you're a PADI Master Scuba Diver Trainer (MSDT).
This is the easiest way to show your students that you are committed to continuing education and improving your own training, which will prove to them that you are committed to them.
You will be able to enhance your career possibilities with this certification, the more you can teach, the more useful you will be to prospective employers.
But above all, you get to teach the courses you love!
You will be learning how to effectively teach the Specialty courses your students want to take, teaching people to dive is great, but being able to take them on the next part of their underwater adventure is fantastic. You can see your students develop with your guidance along their underwater adventure.
COURSE PRICE & DURATION: Details on Request

PREREQUISITES: 18 years old; Be certified as a PADI Open Water Instructor; certified 25 PADI Divers; Have earned 5 PADI Specialty Instructor Certifications

COURSE CONTENTS: Practical Hands on training

RECOMMENDED TEXTS: Encyclopedia of Recreational Diving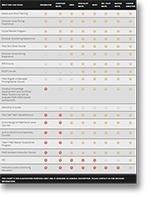 See what you can do as you develop along the PADI career path