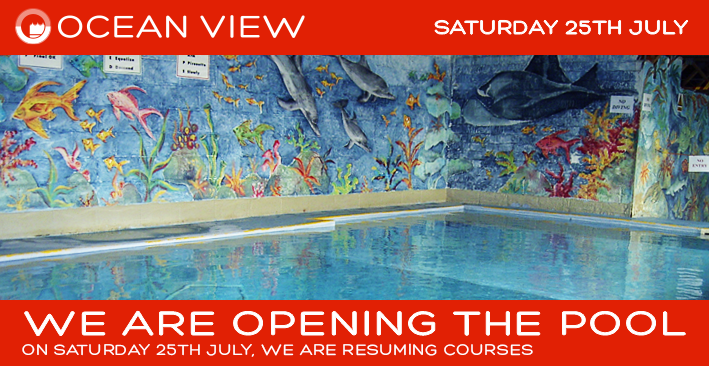 WE ARE OPENING THE POOL UP AGAIN!
We are very happy to announce that the Ocean View Diving Services Pool will be open again from Saturday 25th July 2020.
We are resuming courses straight away, we can limit numbers and control the area easily during courses.
The revised schedule can be found here.
Please call us for details of the courses and dates available.
Stay Safe.
See you all soon
The Ocean View Team